Hi Guys!
Thanks for visiting our site. Take your time and look around. Drop us a line if you think you want us to add something or any questions.
Thanks and enjoy

E-mail: invertichix@invertigo.com.au
Invertigo is a band consisting of Christian Argenti and the three Leigh brothers, Vince, James and Gerry.

The talented Christian Argenti meet up with the three skilled Leigh Brothers and recorded a demo tape complete with a song called, 'Desensitized' the record companies loved it straight away.


Lead Vocalist: Christian Argenti.
Drummer: Vincent Leigh.
Guitarist/back up vocalist/keyboard: James Leigh.
Guitarist: Gerry Leigh.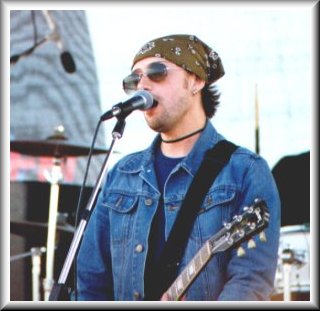 TOP: James Leigh (Guitarist/back up vocalist)
RIGHT: Gerry Leigh (Guitarist)


Created by: Bridget and Helen,
Information and interviews by Sharee and Megean.